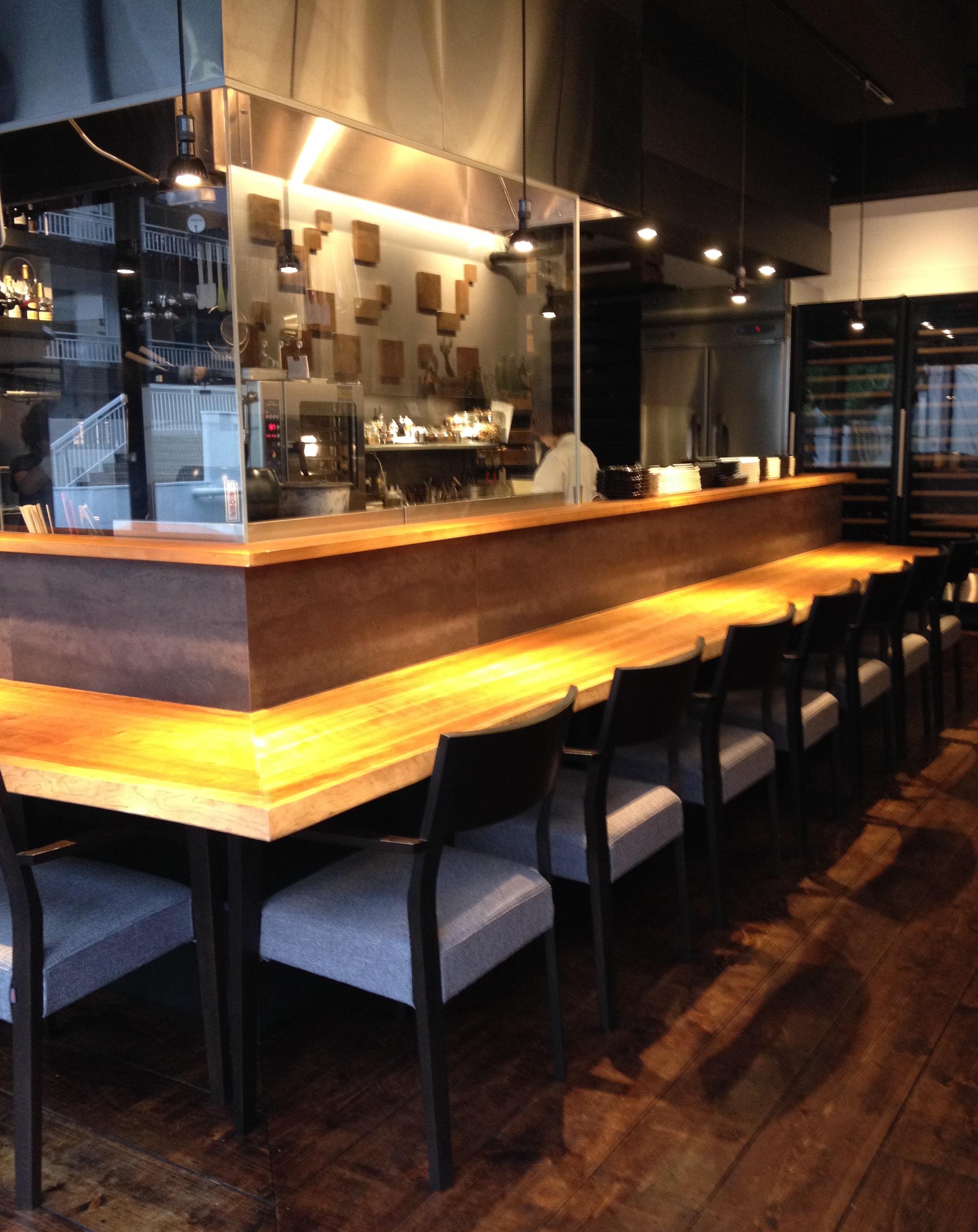 Concept
"The WHITE FOX Shinjuku draws its name from the mythical, magical, mischievous fox spirits, messengers of Inari, the Japanese God of farmers, rice and food."
Serving modern creative dishes with traditional Japanese artisan foods and cooking techniques. Almost all the ingredients used at the restaurant are domestically sourced and great attention is payed to following the seasonal foods of Japan.
The chef, Trevor Blyth has learnt his craft in some of the highest rated restaurants and luxury country house hotels of England and France. He has spent the last 16 years of his career living and working in Japan and having studied in depth many aspects of Japanese cuisine his desire is to combine this knowledge with his understanding of French and other European cooking styles to create a genuinely individual culinary style of his own.
Having first opened in 2006 in a small 18 seat counter style restaurant in Oji North Tokyo the WHITE FOX has since out grown its original site and in May 2016 moved to a more central Tokyo location in Shinjuku. The move has allowed Trevor and his team to further develop their unique culinary concept.
At the heart of the kitchen is a traditional brick lined sumibiyaki grill used for cooking, over Kishu Bincho-charcoal, the large majority of the ingredients on the menu. Most notably the grilling on kushi (skewers) of a high grade Japanese beef, reared on a single unique farm in Yamanashi prefecture, called Koshu Wine Wagyu.
Kishu Bincho-tan (charcoal)
The WHITE FOX serves a frequently changing tasting menu, (dishes may change daily relative to market availability), alongside an À la cart comprised of several small dishes and a selection of different cuts of Koshu Wine Wagyu.
Koshu Wine Wagyu (Japanese beef)