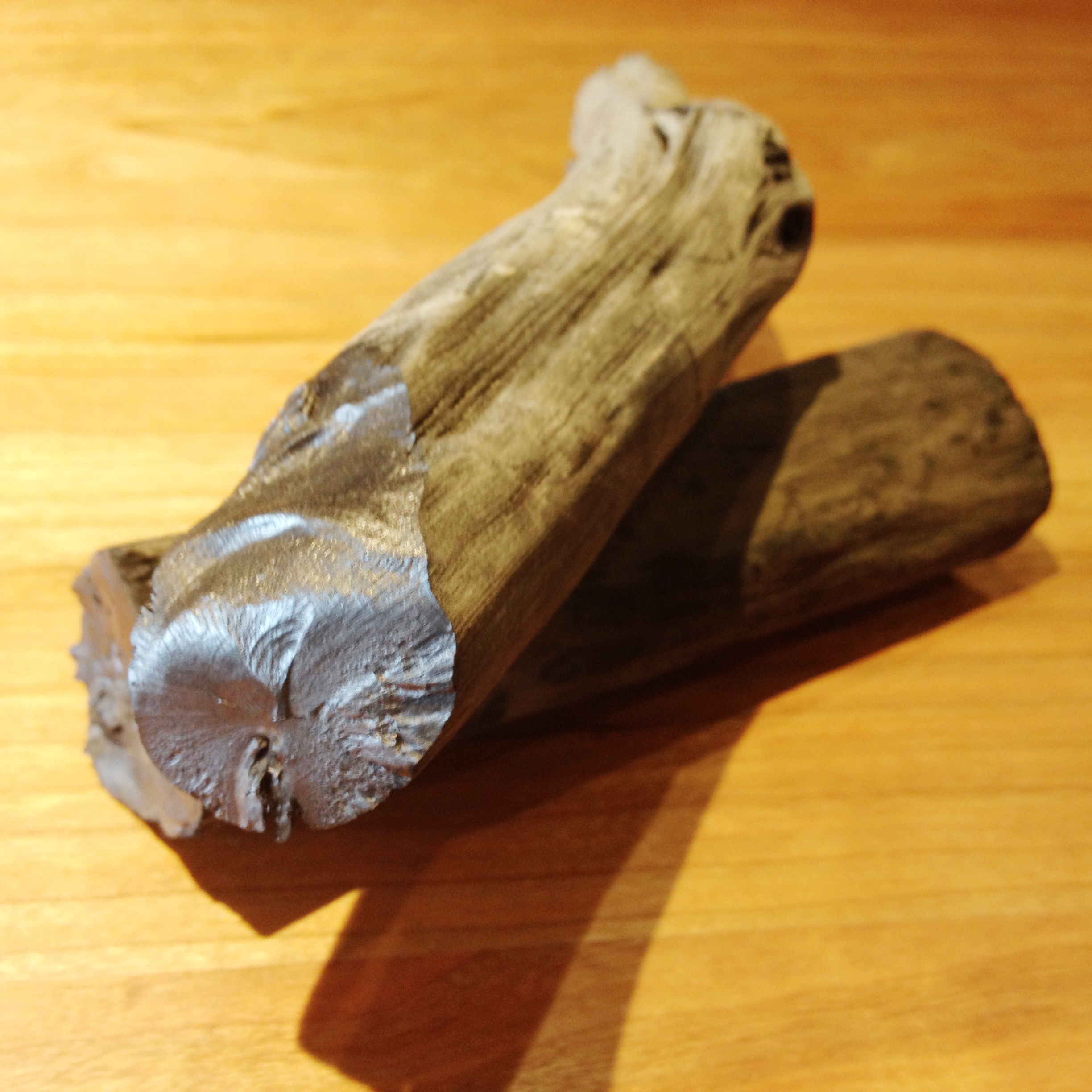 Kishu Bincho-tan (charcoal)
Bincho is a high quality hardwood charcoal traditionally made in Wakayama prefecture, the Kishu region of Japan. It is made from the carefully selected branches of live ubame oak which only grows in this region. Other similar quality charcoals are made across Japan usually using the slightly softer holm oak.
Kishu Bincho charcoal burns at a lower temperature than other charcoals but more evenly and for much longer periods, it produces almost no smoke and releases no unpleasant odors. It is therefore considered the best charcoal to use for cooking, imparting meat and seafood with a delicate flavor unachievable with other types of charcoal.
Bincho charcoal is harder than black charcoal and rings with a metallic sound when struck. Its hardness is attributed to long slow roasting in clay kilns followed by the rapid raising of the temperature to above 1000 degrees centigrade toward the end of the process, followed by the sealing of the kiln doors to starve the embers of oxygen and protect the carbon content of the wood. The charcoal is then raked from the kiln and cooled quickly by burying it in ash – leading it to appear white on the outside – hence it is often referred to as white charcoal.
The Kishu Bincho charcoal makers are not only artisans but also stewards of the ubame oak forests of Wakayama. By carefully selecting the branches to maintain the health of the trees they insure the new growing branches absorb more carbon dioxide from the atmosphere than is released by the making and burning of the charcoal. They care deeply about creating a sustainable high quality product and work collectively to prevent the ubame oak from being exploited beyond its limits.