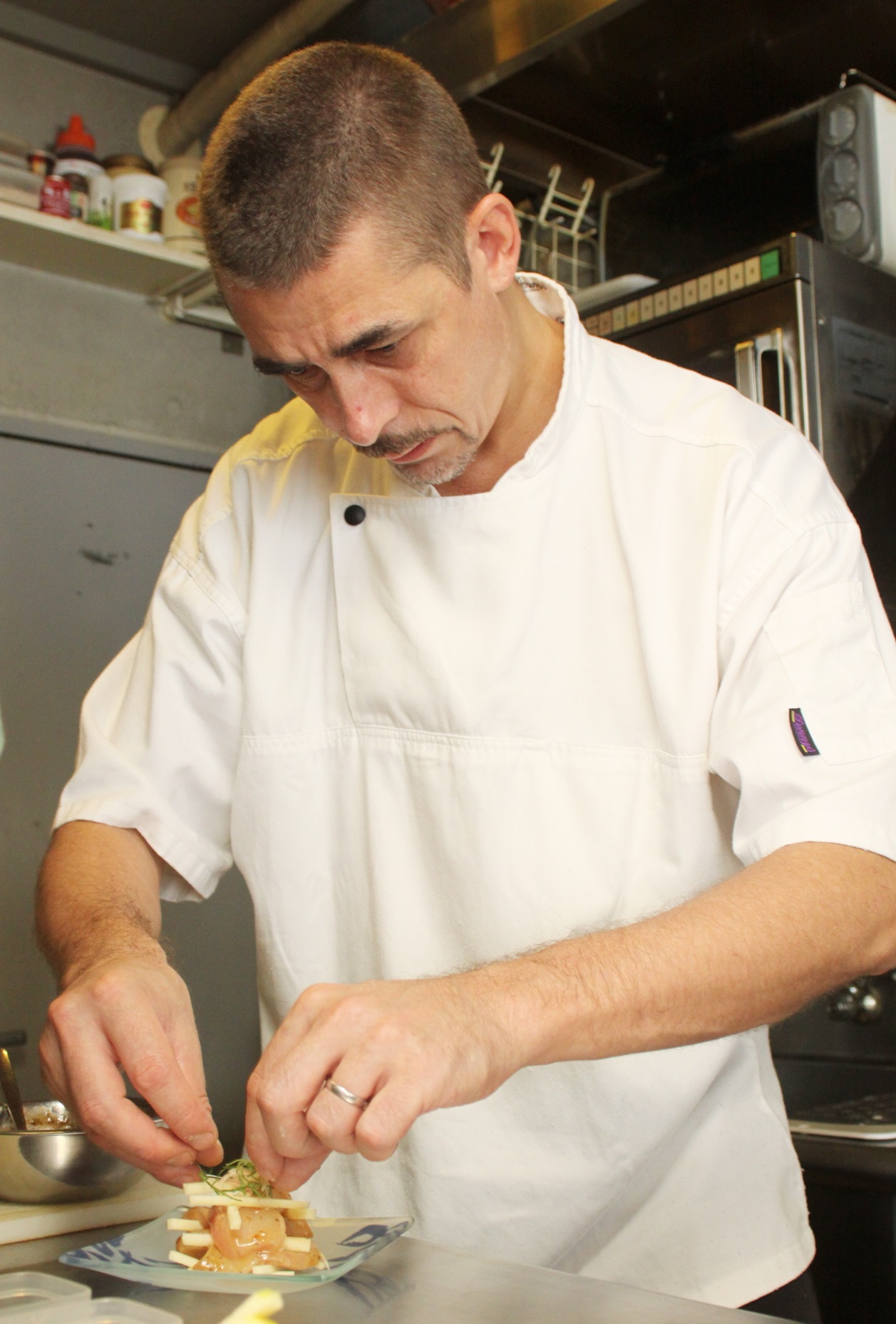 Trevor Blyth
Originally from Norfolk, (UK). Trevor has lived and worked in Japan since 2001.
Prior to arriving in Japan he spent the first 15 years of his career in the kitchens of several top restaurants and luxury boutique hotels in England and France including; Hintlesham Hall (Suffolk), Rules (London), Waldo's restaurant Cliveden (Berkshire), La Pres d'Eugene (Landes, France), Le Gavroche (London), The Waterside Inn (Bray on Thames), La Cote Saint Jacque (Joigny, France), Mallory Court Hotel (Royal Leamington Spa), 'Pelham Street' restaurant (London).
In 1996 Trevor was the winner of the prestigious Roux Scholarship competition.
Roux scholarship
During his first 5 years in Japan, Trevor worked as head chef at Barakura English Garden (Nagano) and executive chef at the luxury Kayumanis restaurant (Ginza, Tokyo). Then in 2006 he and his wife Hiromi opened their first restaurant the 20 seat, 'White Fox' in Oji, north Tokyo.
Specialising in blending French and Japanese cuisine the White Fox quickly developed a reputation for its innovative cooking style and in 2007 Trevor became the winner of the international Eat-Japan original sushi completion. Since then he has appeared several times on Japanese television and published a cookery book with NHK (the national broadcaster).
In 2012 Trevor and Hiromi planned and hosted a two week gastronomic tour of Japan for Michel Roux and 16 of the Roux Scholars. As a past winner, Trevor continues to be an active member of the Roux Scholarship Club and is often in contact with the Roux family and his career mentor Michel Roux Snr.
Following nine years of successful trading the White Fox had out grown its small premises in Oji and closed in August 2015. To further develop his food concept Trevor teamed up with the Tokyo based 'G's Diner' restaurant group and opened the current 'WHITE FOX Shinjuku' in May 2016.