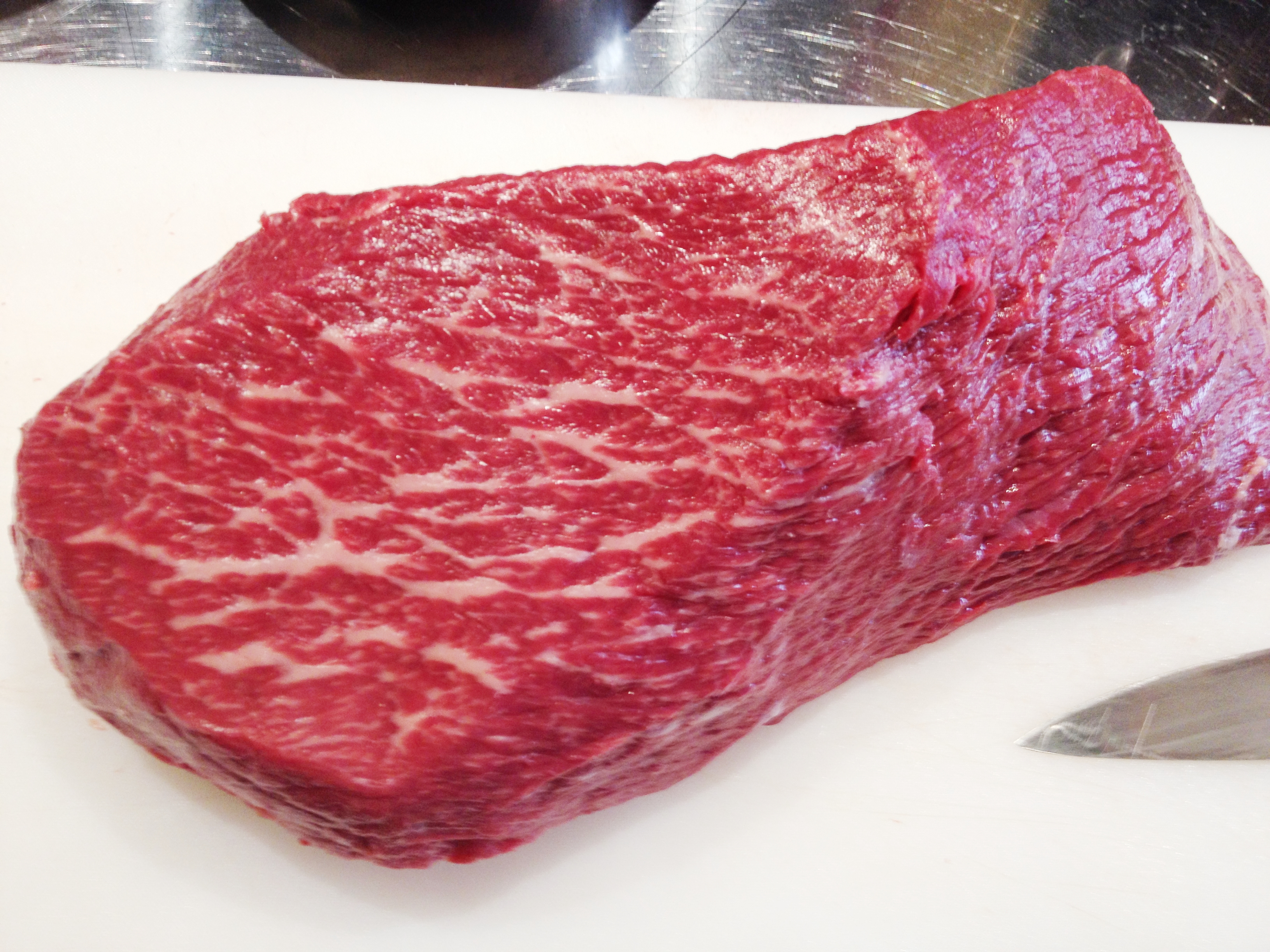 Koshu Wine Wagyu (Japanese beef)
This most unique Wagyu is produced on a single farm, Kobayashi Bokujo, near the city of Kofu in Yamanashi prefecture. The farm holds a total of 1,300 head of Japanese Black cattle which are housed, bedded and fed in a totally chemical free environment. Even weeds around the farm are cleared by sheep and goats, not by chemical weed-killers.
Yamanashi or "Koshu", from where the beef gets its name, is the main grape growing and wine producing area of Japan. The cows are fed a combination of wine, sake and tofu lees combined with fermented corn and barley. All the vineyard's and farms from where their food is sourced are equally chemical free. The cows are slaughtered after 24 to 25 months and at no point in their production are any artificial developers used. This high fiber diet produces very red meat which, while being heavily marbled like other high grade Wagyu, has a denser less oily texture.
Koshu Wine Wagyu is the perfect beef to be cooked over Kishu Bincho-charcoal as the close texture marbling allows the meat to remain soft throughout the cooking process (without the need for resting) while still colouring and taking on the taste of the charcoal without dripping and causing flame.
Koshu Wine Wagyu from Kobayashi Bokujo has been the winner of numerous Japanese agricultural awards. The farm is continually receiving praise and recognition for its environmental commitments and excellent animal husbandry.
BACK